Student Hostel
BA School of Business and Finance registration form for room rental needs to be filed and send to Mrs Tamāra Pavlovska.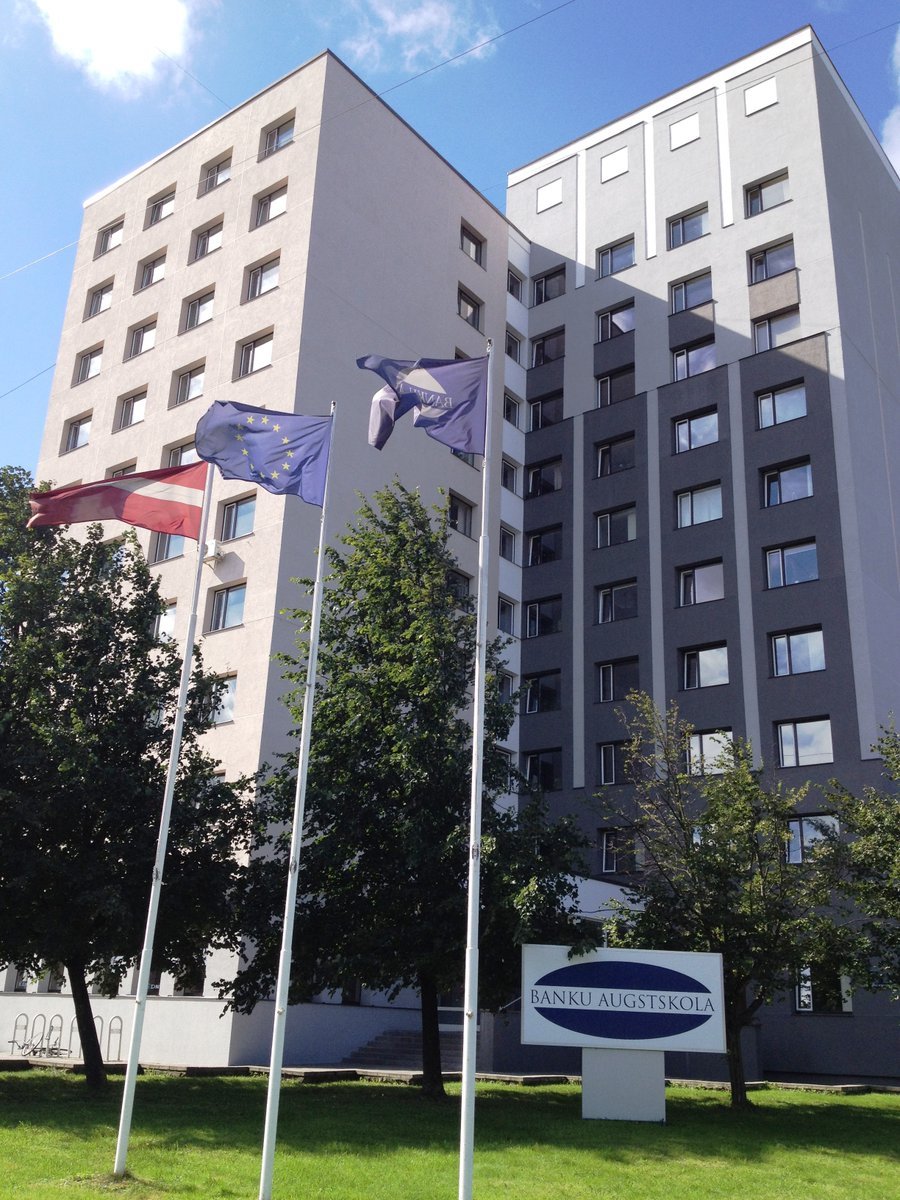 Location 
The Hostel is located in the building of the BA School of Business and Finance (7th – 10th floor), address: K. Valdemara Street 161, which practically means that you are
 only a few floors away from your classes and other study activities in the School. It is very easy to travel to Riga centre (10-15 minutes), good transport connections – Trolleybus No 3 (a bus with antennas), Buses No 11 (bus stop Ierednu street) and 24 (bus stop Upes street), Tram No 11, and also several minibuses.
Nearby there are supermarkets RIMI, big shopping mall SKY&MORE, sport and entertainment hall "ARĒNA RĪGA" (15 minutes' walk from the School), City Zoo and famous rest area called MEŽAPARKS (15 minutes by tram, 10 minutes by car).
---
Provided facilities
Most incoming students like staying in the students' Hostel because it offers many advantages such as:
Two-bed, tree-bed and four-bed rooms with shower and sanitary facilities for very reasonable prices (rooms are organized in block system).
The blocks have shower rooms and toilet facilities.
All rooms are furnished (single beds, closets, bedside tables, shelves, chairs, table, mirrors)
A fridge in each block or room
Common room with table games and TV.
Shared kitchen equipped with electric stoves, microwave, kitchen shelves,  table, sinks
Canteen in the 1st floor
Gym in 2nd floor (for free)
Wireless internet connection
Laundry and drying
Classes are held in the same building
Library and reading rooms equipped with computers
---
The Prices of BA School of Business and Finance Student Hostel
Price ranges from €80 (number of rooms for this price is limited) to €256,80 per person for one month. Prices may vary depending on the room's type and condition (when the room was repaired, size of the room, number of beds and some additional conveniences). The price includes monthly payments for electricity, heating, hot/cold water, TV cable, as well as linen and wireless internet connection. Students also will be charged a Student Hostel safety deposit in the admission procedure – €70 (for EU citizens) and €140 (for citizens out of EU).
The price list of BA School of Business and Finance Student Hostel (In force from 11.11.2020.)
Prices for additional services:
Laundry and Drying (payments made online)
Iron with ironing-board: free of charge
---
Other practical information
1. All payments can be made online – at the reception or through the internet. (No payments in cash!)
2. Linen has been changed once in a week (8th floor). There is a schedule on the information desk in each floor
3. Accommodation payment  for the next month has to be made by the date 15th of the current month.
4. Payment for September and October has to be made till September 15th.
5. The Student Hostel safety deposit (paid in the admission procedure) will be reimbursed within one month, if you have warned the Student Hostel staff about your departure one month in advance and if there are no damages made.
6. Exchange Erasmus students, EU citizens will be required Covid-19 digital vaccination certificate, to live in Student Hostel.
7. No self-isolation period available at Student Hostel.
---
---
Contact information:
Administrator
Mrs Tamara Pavlovska / Ieva Balode
Telephone:  +371 26413836
E-mail:  ieva.balodedarb@ba.lv